For the last 2 weeks I've bought several addition to my growing collection. I guess I've already exceeded this month's budget. Therefor no more purchase from this day, well at least until i receive my payment by the end of this month :)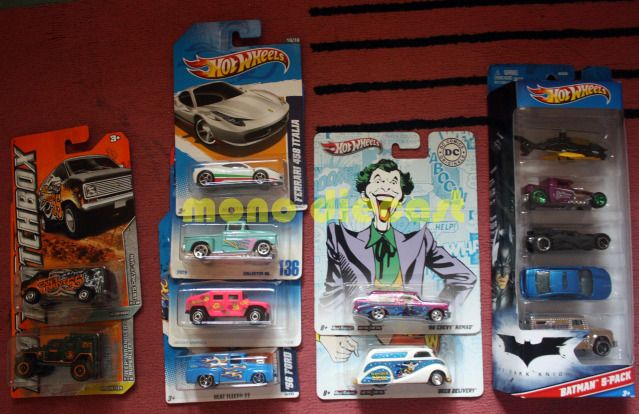 First 2011 HW DC Comics Series, definitely a great piece. Can't miss these two, a Joker's '56 Chevy Nomad and Wonder Woman's Deco Delivery. I'm thinking of getting Superman's '56 Ford Truck also next month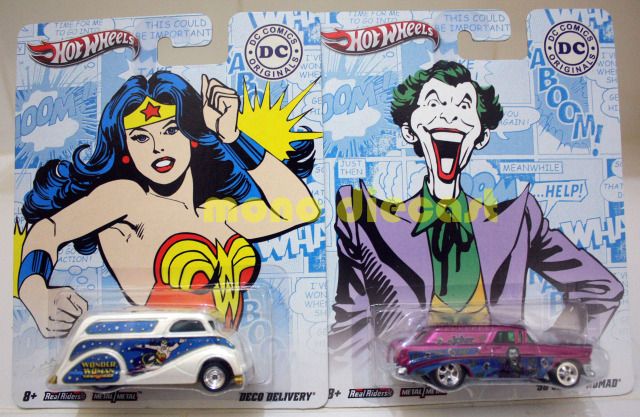 Then I picked up these two at the peg HW 2012 All Stars Ferarri 458 Italia and 2011 Heat Fleet '56 Ford F-100. Already have several '56 Ford F-100, a great addition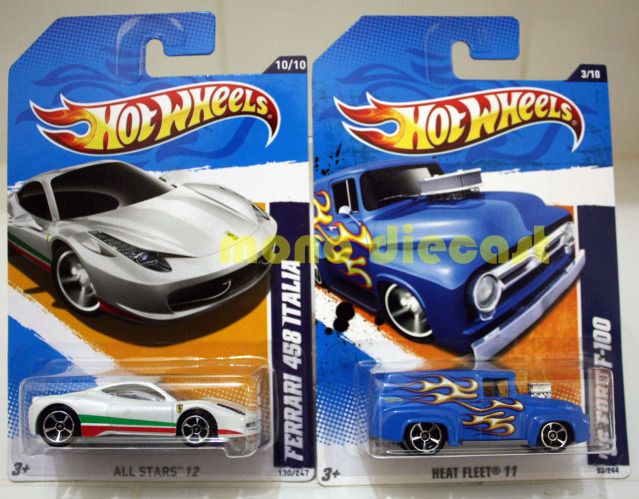 These Matchbox also got it from the peg, MBX Highway 1975 Chevy Van and MBX Mountain Jeep Wrangler Superlift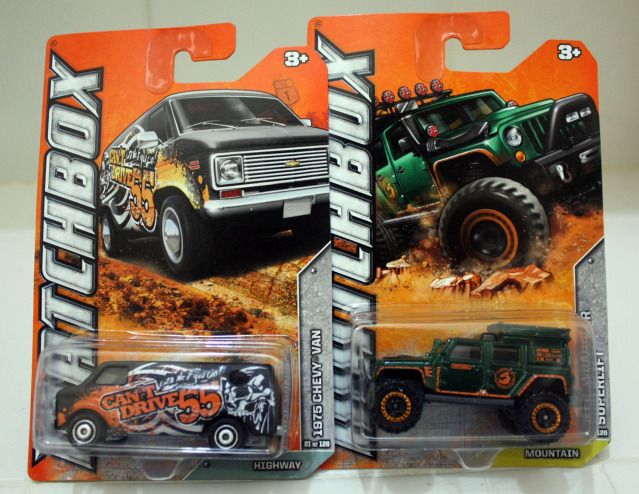 I also lucky enough to grab this hot selling HW Batman 5 Pack from the peg, I was only interested with Bat Tumbler and Joker Bone Shaker.. definitely a MUST HAVE (for more detail pics of these please visit here:
http://kownphotography.blogspot.com/2012/02/batman-5-pack.html
) I think I'll keep mine in thepack for a while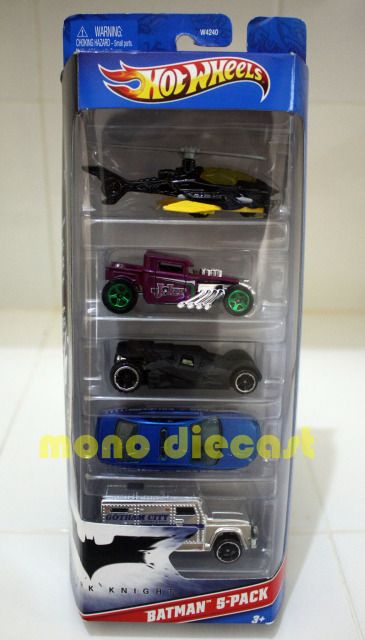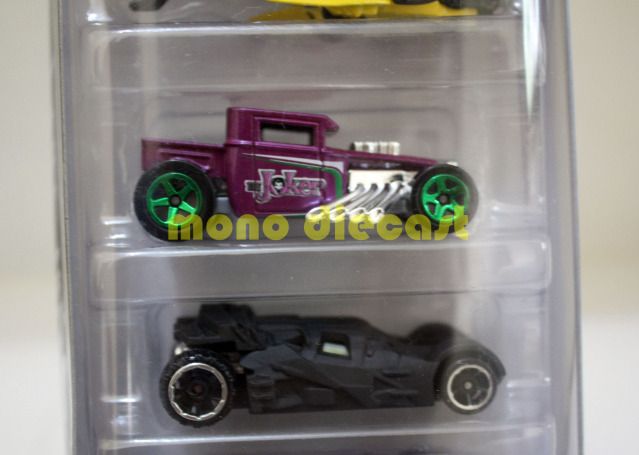 Last I got these two oldies but goodies :) a 1995 HW Mod Bod Hummer and a (blue card) 1992 HW '56 Flashsider.. SUPER SWEEETTT !!!